07 Dec 2022
Sustainability of Defence Operations in a Changing Climate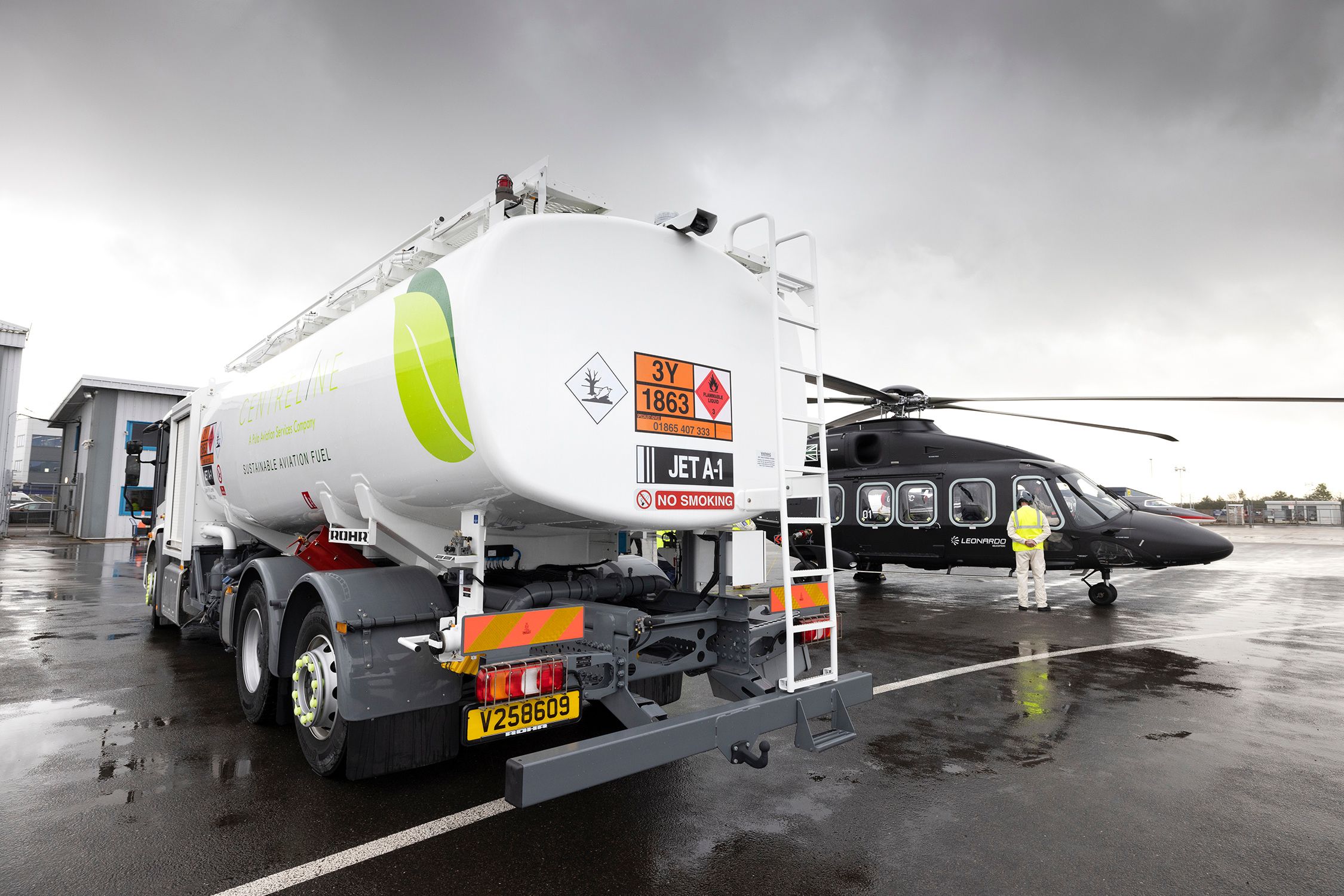 The recent COP27 summit in Egypt underscored the importance of all industries in addressing climate change. What steps is the UK defence sector taking to reduce emissions and contribute to a greener future?
In early November 2022, the UK announced a range of funding and energy transition plans to contribute to the goal of limiting global temperature rises to 1.5 degrees. The area has been a growing focus for defence experts, including Dr Sarah Ashbridge and her team at RUSI through the ongoing Greening Defence project.
The MOD will play a key role in supporting the government's net zero policy, with the ministry accounting for half the greenhouse gas emissions of central government, according to the MoD's Climate Change and Sustainability Strategic Approach.
The CC&S focused not just on reducing the defence sector's contribution to emissions, but on the potential security consequences and instability posed by climate change in the coming decades. It outlined a wide range of goals, gathered into three 'epochs': from 2021-2025, this will involve a focus on already planned projects, mostly on the MoD estate; from 2026-2035, there will be work to reduce emissions significantly using existing and emerging technology, along with further funding through the next Defence/Spending Review and other goals; and in the final period of 2036-2050, 'defence must be doing everything it can to harness novel technologies which further build resilience and further reduce emissions'.
James Clare, Director – Climate Change and Sustainability at the MoD, noted the establishment of the Loss and Damage Fund at COP27, which 'acknowledged the impacts of a warming world and the challenges we will face in adapting to it. Defence is no exception to this and we will need to consider how to operate in a complex, volatile and uncertain environment.'
Clare said there has been good progress in taking forward the CC&S's initial action plan; for example, he pointed to the CCS Defence Suppliers Working Group, through which it is engaging with industry. It has also worked with the Defence Support Function to develop their Sustainable Support Strategy, he noted, among other goals.
In the next 12-24 months, the MoD will work to deliver five key defence priorities, Clare said: build functional enablers and toolsets; develop literacy and wider skills training; integrate climate risk and ownership; identify and deliver the department contribution to net zero; and respond to the security implications of climate change.
'Meeting the challenges of a warming world will depend heavily on new technologies and future innovation,' Clare added. 'We will also need to consider the operational advantages and efficiencies bought about by innovations such as sustainable fuel.'
There are a range of projects underway across defence to support innovation, Clare said. For example, he pointed to the Army's work on solar farms, with Leconfield the first of four pilot sites opening this year. In aviation, the RAF is working with industry on developing synthetic and sustainable aviation fuel. And in the maritime domain, a new market exploration is looking at identifying hybrid powertrain technologies for Royal Navy and Royal Fleet Auxiliary ships.
Clare underscored the role played by industry. 'We are proactively working with industry through the Defence Suppliers Forum (DSF). The DSF provides strategic engagement between government and the defence industry and we have established a bespoke set of groups looking at CC&S from a defence and UK net zero-aligned sector perspective. Through this forum we are ensuring that defence and our suppliers play a full role in contributing to the government's net zero policy and ensure support to the suppliers' own commitments.'
---
The defence industry has outlined a range of plans and launched efforts to reduce emissions and produce greener military technologies. Andrew Brown is Leonardo UK sustainability Lead, Procurement Director and Head of Leonardo Group Services UK. He noted that the company in 2021 published a Carbon Reduction Plan outlining how it will achieve net zero by 2030 and across its value chain by 2050.
Brown also highlighted a wide range of individual steps, such as the construction of a single-site logistics facility at the helicopter site in Yeovil, which 'will be more sustainable as it will streamline production through the consolidation of eight existing warehouses into one all-encompassing logistics hub', featuring rainwater harvesting tanks for brown water services. The new facility has been built with recycling in mind, he added, with 25,000 cubic metres of material from demotion re-utilised in the building. The company has also focused on energy savings in lights, heating, and more.
Brown highlighted the importance of technology in reducing the company's carbon footprint. For example, through digitisation technologies like digital twinning, the company can reduce the carbon footprint of the Eurofighter Typhoon's new ECRS Mk2 radar. Digital engineering will boost efficiencies and reduce the need for test flights or unnecessary rework, he said.
A BAE Systems spokesperson said the company is also focused on net zero by 2030 and across the value chain in 2050.
'We've made good progress in developing on-site renewable electricity supplies, are working to purchase our power from renewable sources and assess a number of facilities investments options to determine the best fit for our business,' the spokesperson said. 'We're also working with our customers, suppliers, SMEs, educational and research institutions, to develop innovative solutions to reduce emissions from our own operations, our supply chain and the equipment we deliver.'
The spokesperson highlighted a number of efforts in the area, such as its work with Embraer, Pipistrel and Malloy Aeronautics to develop electric flight capability for military customers; its work with the RAF to make 80% of pilot training virtual by 2040; and its efforts to reduce carbon emissions at Portsmouth Naval Base from about 100,000 tonnes per year to 35,000 tonnes.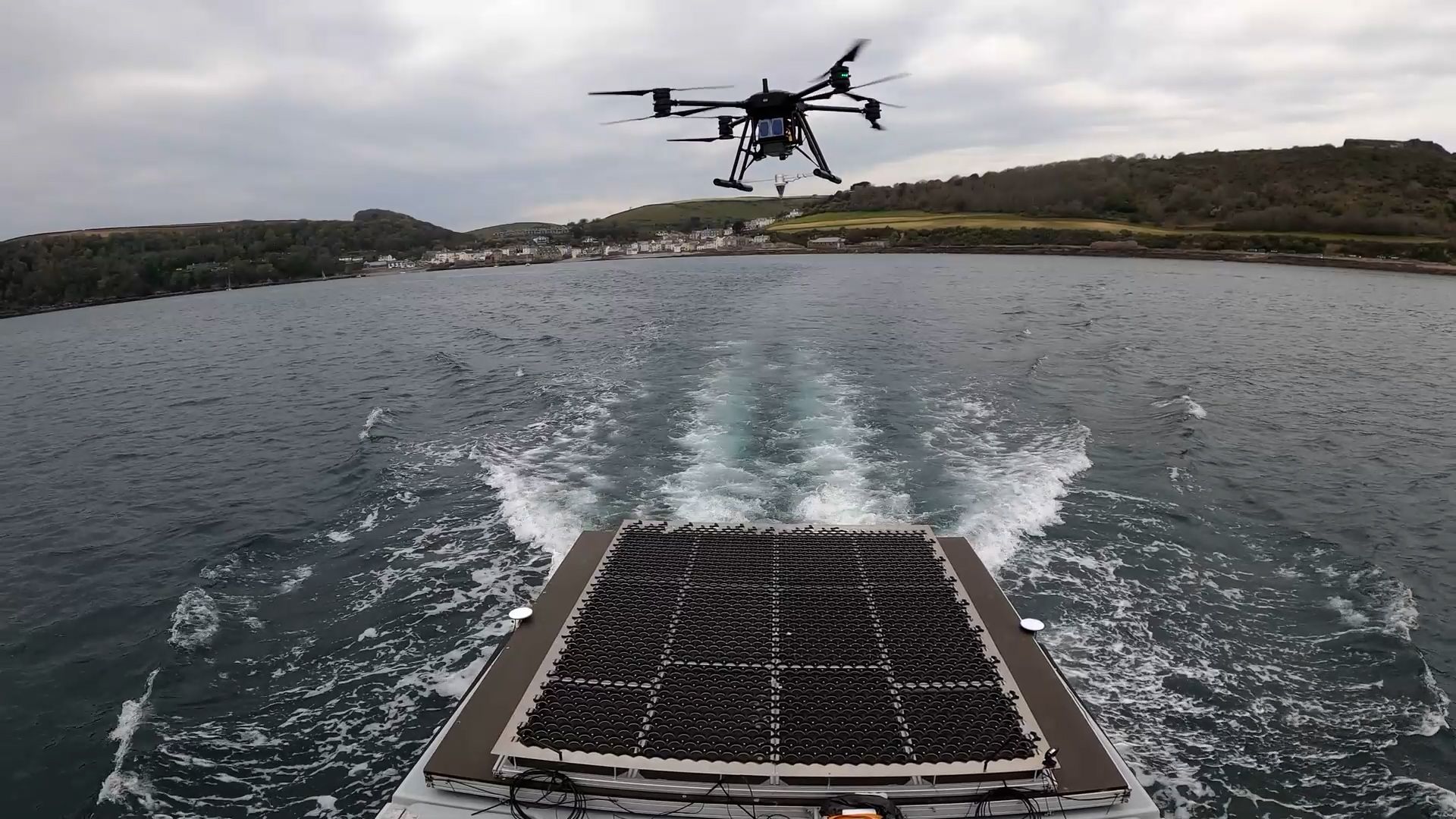 Thales UK has increased its work in sustainability through various projects, such as its membership of the ORE Catapult that developed an autonomous solution for inspecting and repairing offshore wind farms and which was based on Thales' Halcyon autonomous vessel. At a broader level, the company aims to be carbon neutral by 2040.
When it comes to military-focused work, the problem is complex, noted the Thales spokesperson. 'Thales must provide robust, reliable solutions that do not endanger the lives of soldiers and do not penalise the primary objective, which is the success of the mission. Our means of action is simple: reduce the volume, mass and energy consumption of equipment.'
The company is generalising "eco-design" principles to all of its new products from 2023, the spokesperson added, while it is working on systems like mine warfare drones and simulators that will cut back the use of traditional platforms.
A Lockheed Martin UK spokesperson said the company is pursuing a range of efforts through its Carbon Reduction Plan and its work to achieve net zero for UK operations. The company has upgraded its heating, ventilation and air conditioning (HVAC) to phase out fuel-oil heating, among other benefits; it has moved to green electricity supply contracts where possible; it is partially upgrading lighting fixtures to LED lighting; and it is reducing waste to landfill through recycled waste segregation and other steps.
The company is planning several steps looking forward, including energy improvements in the Ampthill site (such as on-site renewable energy generation) and the increased use of electric vehicles fuelled by renewably sourced electricity.
Kevin Craven, chief executive of the ADS trade association, said defence would be a very important pillar in the move to net zero by 2050.
'The UK defence industry will implement increasingly sustainable practices such as sustainable fuels and electrification of capability while maintaining critical military output,' Craven said. 'There are synergies between the aerospace and defence sectors use of sustainable technologies and the opportunity for these to support civilian sectors while continuing to safeguard national prosperity and security.'
Sustainability in Defence is a key theme for the third edition of Forces Focus being hosted by Dstl. Discover more on how Dstl and the Defence industry are addressing climate change and sustainability.
---
Author: Gerrard Cowan, a UK based journalist specialising in Defence and Security
Intro Text
The recent COP27 summit in Egypt underscored the importance of all industries in addressing climate change.  What steps is the UK defence sector taking to reduce emissions and contribute to a greener future?