22 Nov 2022
Supply chain innovation: the near-future of 3D printing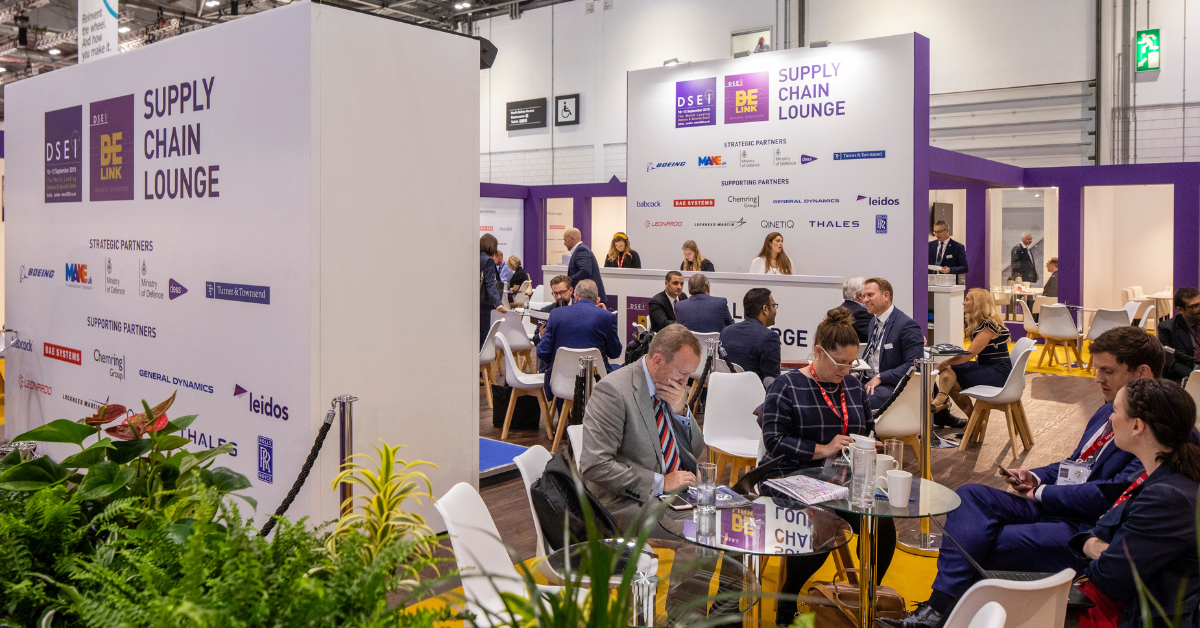 3D printing could transform military delivery and deployment, with significant benefits for logistics, the supply chain, prototyping and more. How are industry and military organisations advancing the technology, and what challenges stand in the way?
The term 3D printing is often used interchangeably with additive manufacturing (AM). It describes a process in which a metal, plastic or other object is produced under guidance from digital information. More traditional approaches are known as 'subtractive', meaning the manufacturer removes material until they have the component or object they require.
3D printing offers significant benefits in reducing waste. There are numerous logistical advantages – for example, using the technology to produce parts onboard a ship or at a forward operating base, avoiding the need to wait on the supply chain.
---
Platform availability
The Defence Support arm of the UK Ministry of Defence (MoD) Strategic Command is examining 3D printing technologies to help reduce issues affecting platform availability, said Charlotte Robinson, its support transformation innovation team leader. Such issues include 'excessive inventory lead times, part obsolescence and prohibitively low production volumes', she said.
Second-order benefits relate to the ability to cut back on warehousing and transportation, reduce lifetime buys of spares, and a positive impact on sustainability and greenhouse gas emissions, Robinson added.
Robinson pointed to the Additive Manufacturing as a Service Challenge, which was commissioned by the Chief Defence Logistics and Support (CDLS) and created by Defence Support to accelerate the use of 3D printing technologies within the defence inventory. The intention is to prove that parts produced through AM 'can improve platform availability and develop the Authority's understanding of the potential benefits that this technology can provide, as well as the constraints and solutions to these constraints', Robinson explained.
For the UK MoD, 3D printing is less about rapid deployment and more about increasing platform availability, Robinson said. Defence Support is working with industry to understand and alleviate any blockers that are hindering the wider adoption of AM, she said.
'The Front Line Commands (FLCs) are looking at printing nearer the point of consumption/ expedient repair,' she said. 'Therefore, the work that the FLCs are doing will prove early competence/capability with 3D printing in UK Defence.'
---
WAAM
Cranfield University has been investigating the potential of 3D printing-related technologies, including through the Wire + Arc Additive Manufacturing (WAAM) process, which pursued the concept by using wire as a feedstock/raw material and an electric arc as a heat source. Other focuses include research into the response of 3D-printed ceramic armour to impacts, said Professor Gareth Appleby-Thomas, head of the Cranfield University's Centre for Defence Engineering.
A primary motivation for 3D printing is combatting obsolescence, Appleby-Thomas said. With military platforms sometimes enduring for decades, 'you may run out of your pool of spare parts'. These could be produced through 3D printing.
Additionally, it could help with producing bespoke components in areas like ceramic armour, he said. There may only be a few hundred examples of the vehicles in question, he said, unlike hundreds of thousands of variants of a commercial vehicle. This means that 'the components involved can be very expensive, because they're on shorter production runs'. With 3D printing, it could be possible to produce these components easily and cheaply, though it will be important to work through any intellectual property concerns, he noted.
There is also the ability to repair components more easily. However, there are challenges with this as well, he noted, notably the need to maintain quality control, 'which does limit what you can do'. This is an area of focus for Cranfield, he added.
The other major advantage is prototyping, Appleby-Thomas said, 'the ability to produce something on a small scale and relatively cheaply'. Again, it is important to ensure quality control, particularly if the end component will be produced using a different approach.
Robinson also highlighted several constraints on the rapid application of AM, notably certification; the digital thread; IP/design rights; and inventory management. However, she noted that 'collaborative working groups have been established with industry to assess and recommend ways to overcome these constraints.'
---
R&D benefits
Lockheed Martin UK has worked with Cranfield University on WAAM, while it also maintains a range of other focuses in 3D printing/AM. Dr Thomas Sharp, a materials engineer at the company, pointed to the potential complications with spare parts in theatre and the benefits of supply chain simplification. 'We're a bit of a way off printing parts to order in the field, but the potential is huge.'
Sharp said the defence manufacturer has used 3D printing in other projects beyond WAAM-related technologies. For example, it was recently able to quickly re-engineer a mechanical working prototype of a chaingun component, he said.
Garry Ellingham, a project chief engineer at Lockheed Martin UK, highlighted the benefits in research and development, notably in prototyping and assessing the usefulness of a particular concept. He said the company has looked to employ WAAM and related technologies in a wide range of materials, from high strength steels to 2000 series and 5000 series aluminium. It has plans to expand into titanium capabilities, he said.
'We're also asking if we can build something that you couldn't build out of conventional machining processes,' he added, such as complex features and novel shapes.
AM/3D printing provides benefits in terms of the "buy-to-fly" ratio, said Rob Naylor, a manufacturing engineer at Lockheed Martin UK, referring to the ratio of the starting material to that remaining in the end product, a measure of wastage in the production process.
'Those components that are traditionally manufactured with subtractive manufacturing processes like machining – where you're wasting the majority of the material – are really good candidates for our WAAM process and the sort of things we focus on,' he said. 'We can reduce the lead time of those particular components, at the same time as reducing waste.'
---
Unique advantages
AM/3D printing is also of continuing interest for the US Naval Research Laboratory, said Anna Stumme, an NRL electrical engineer. Her group in NRL's Radar Division has utilised it for rapid prototyping of antenna apertures, as well as research into how the antenna design process can be tailored to take advantage of the unique characteristics of 3D printing.
Her group has focused its research on incorporating concepts from design for additive manufacturing (DfAM) into the antenna design process, to develop antenna apertures that could not be fabricated with other manufacturing methods, she said. 'This ranges from designing conformal apertures in complex or space-constrained areas to utilising "lightweighting" and topology optimisation techniques to reduce material/weight while maintaining good electromagnetic performance.'
AM/3D printing provides NRL with a cost- and time-effective way to develop, test and iterate on designs, Stumme added. However, it is not just limited to prototyping, and has shown unique advantages over traditional manufacturing for certain designs.
'When looking at traditional, machined phased array designs we can end up with very large part count assemblies that can be difficult and time consuming to put together where with 3D printing we can now print that assembly as a single piece. This is especially true when we look at circular or cylindrical phased arrays where the geometric constraints make the fabrication and assembly more difficult.'
Spee3D is an Australia-based manufacturer of 3D printing technologies, including the new XSPEE3D 3D metal printer, a deployable system that works with a wide range of metals, from aluminium 5056 to various types of stainless steel. Calum Stewart, who oversees the company's work with European defence programmes, pointed to the Russian invasion of Ukraine as an example of the potential of 3D printing, noting that Ukraine is now operating a range of western vehicles that will likely require spare parts and components.
Spee3D is investigating potential options for supplying its 3D printing technology to the country, he said. It has partnered with a local university – the International Institute of Modern Technologies (IIMT) in Kyiv – which is keen to access the equipment for its students.
'There's a huge opportunity right now to demonstrate the worth of modern manufacturing techniques,' he said.
Cynthia Cook, director of the Defense-Industrial Initiatives Group and a senior fellow in the International Security Program at the US-based Center for Strategic and International Studies (CSIS), noted that although the technology is still under development, it is gradually being employed by the US Department of Defense (DoD) to deliver critical capabilities to personnel at minimal cost and risk.
'These capabilities will generally be used to provide logistical support for the warfighter and to provide services that industry's supply chains cannot at the moment.'
Agile acquistion & rapid delivery is imperative to the Defence industry, and a key theme of DSEI 2023. Visit our website and discover more about Agile acquistion & rapid delivery and how DSEI will be addressing this topic with Primes, SMEs, academia and non-traditional companies.
---
Author: Gerrard Crown, a UK based journalist specialising in Defence and Security
Intro Text
3D printing could transform military delivery and deployment, with significant benefits for logistics, the supply chain, prototyping and more. How are industry and military organisations advancing the technology, and what challenges stand in the way?