05 Aug 2022
AVM Godfrey addresses the Space domain's biggest concerns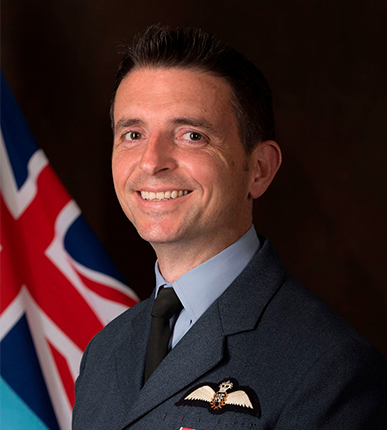 In Conversation With Air Vice Marshal Paul Godfrey, UK Space Command, OBE
MISO Meetings is proud to bring you In Conversation With AVM Paul Godfrey who discuss the challenges and solutions to standing up a rapidly developing Space domain.
AVM Paul Godfrey is joined by AVM (Retd.) Gary Waterfall to engage in the pertinent topics for the UK Space Command. As a vital aspect of MDI, it's essential that those operating in the Space domain work closely with allies and partners to ensure that everyone has the same understanding of what is needed from, and occurring in, space. This encompasses not only operational capabilities and threat vectors, but also blended force training to enable full and agile use of those capabilities.
As the future of multi-domain warfare changes in line with technological developments, it's a challenge to attract and leverage the right people and develop their skills to meet the demands of modern military operations. As one of the fastest growing sectors within Defence, and without the advantage of an established talent intake process, how is UK Space Command delivering fully agile and supportive capabilities?
---
Air Vice Marshal Paul Godfrey OBE joined the Royal Air Force in 1991 and has been a fighter pilot for most of his career. A weapons instructor on the Harrier and one of the first operational pilots on the Eurofighter Typhoon, he has flown on numerous operations and exercises with the RAF and undertook an exchange tour on the F-16 Fighting Falcon with the United States Air Force. He was also privileged to be a Spitfire and Hurricane pilot on the Battle of Britain Memorial Flight.
Between 2015 and 2017, Paul was Station Commander of RAF Lossiemouth in Scotland before moving to the Ministry of Defence as head of Carrier Enabled Power Projection, integrating F-35B fighters and Crowsnest helicopters with Queen Elizabeth class aircraft carriers. He recently returned from Al Udeid airbase in Qatar, where he was responsible for the planning and employment of coalition air and space power across the Middle East within the USAF Combined Air and Space Operations Centre. He was announced as the inaugural Commander of UK Space Command in Feb 2021.
Air Vice Marshal Gary Waterfall CBE served with the RAF for 34 years, His time with the RAF included multiple leadership roles including Harrier and Typhoon force commander, air officer commanding No1 Group and UK national air defence commander, deputy chief of joint operations, Permanent Joint Headquarters (UK), as well as serving as a team pilot for the Red Arrows. Upon his retirement in 2019, Waterfall turned to advising and mentoring across the leadership, defence and aerospace sectors, working both inside and outside of the Ministry of Defence with the professional mantra of 'making good better'. He joined DSEI as Senior Advisor at a time of significant innovation and growth in the military aerospace and space sector.