09 Nov 2022
To 3% or Not To 3%: Tough Choices for UK Defence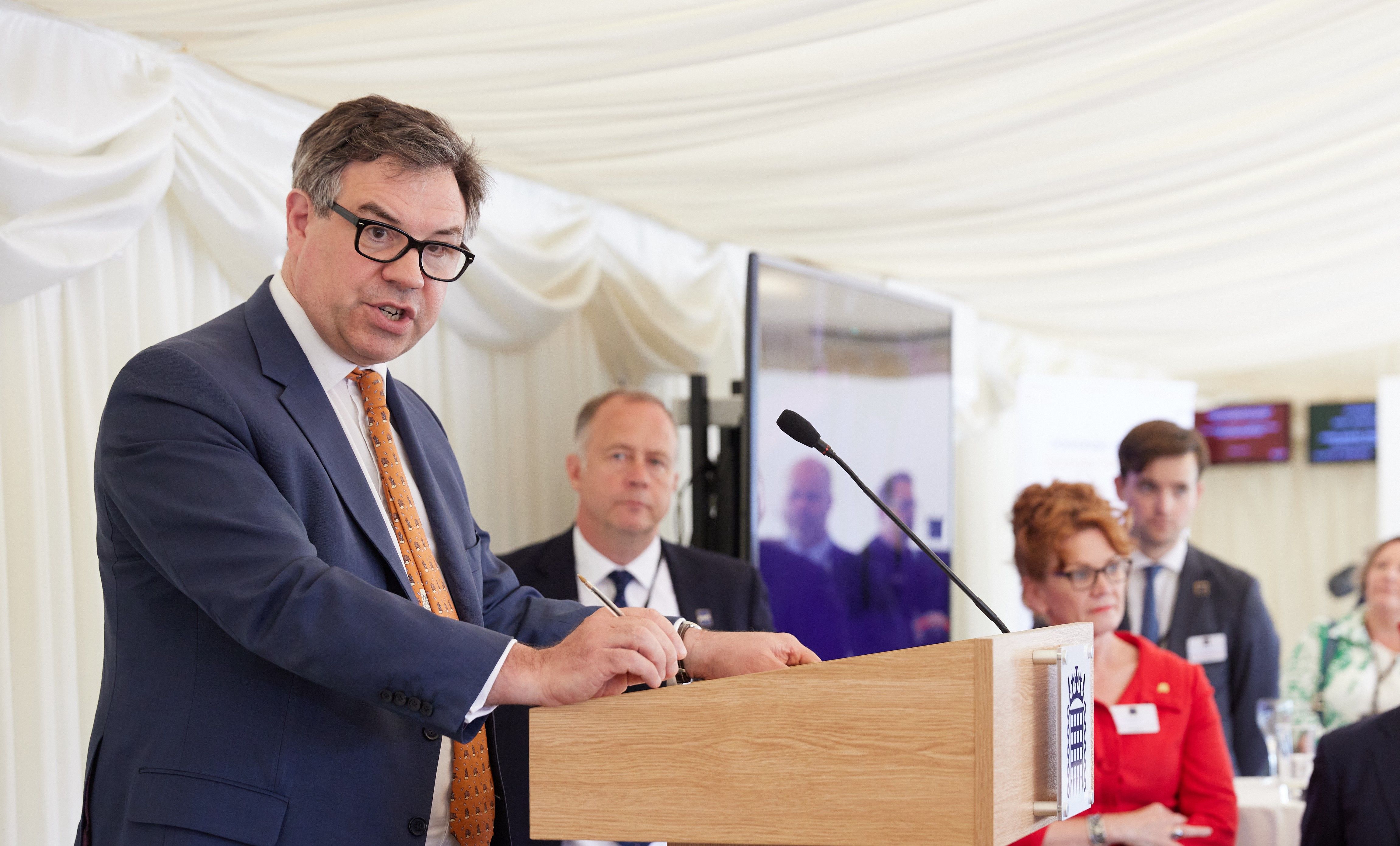 Rishi Sunak has not committing to the 3% target and, according to reports from inside a key meeting of MPs, will spend, "whatever it takes to keep the country safe." As a result, the 3% target will not happen, according to independent defence analyst Howard Wheeldon
Following Russia's Invasion of Ukraine, Western nations have come to realise the extent of their vulnerability to future Russian aggression. One such country is the UK, which has just installed Rishi Sunak as its third Prime Minister in as many months. His short lived predecessor Liz Truss announced that the Defence Command Paper of 2021, which accompanied that year's Integrated Review of foreign policy, would be given an 'update' by Professor John Bew, her foreign policy advisor. The extent to which Sunak will continue with this remains unclear but debate remains heavily contested over how the UK should utilise its defence resources.
According to Tobias Elwood, Chairman of the House of Commons Defence Select Committee, retaining Truss's pledge to spend 3% of GDP on defence by 2030 is key. Speaking to Clarion before the reversal of most of Truss's controversial mini-budget, he said: "The 3% target is more than achievable with enough resolve. The Prime Minister's public commitment to the target during the leadership campaign was a cause for celebration. Rowing back on it is simply not an option. To do so would seriously damage our credibility in NATO, which has been bolstered in recent months by decisive actions against Russia."
Initial commentary suggests that reaching this figure will not be straightforward. In a paper entitled 'From Feast to Famine', Professor Malcolm Chalmers of the Royal United Services Institute provides some context to the challenge. He argues that such a steep increase has not happened since the 1950s when the world was gripped by uncertainty around the Korean War. To achieve the target would require a real terms increase in defence spending of 60%, equivalent to around £157Bn over the next eight years. In today's climate, he points out that with high inflation the defence budget could face a real terms cut in the immediate term before rising again towards the end of this decade. Crucially, Chalmers warns that in order to provide the extra money, the UK will have to make difficult choices about how it allocates spending priorities.
In the process of producing this article, the situation has evolved to see Ben Wallace re-appointed as Defence Secretary. This is despite the fact that Rishi Sunak has not committing to the 3% target and, according to reports from inside a key meeting of MPs, will spend, "whatever it takes to keep the country safe." As a result, the 3% target will not happen, according to independent defence analyst Howard Wheeldon.
He said: "no matter what the current situation is in relation to levels of threat from Russia, China or elsewhere I feel that it is very unlikely that the new Tory Government is in any mood to raise spending on defence by more than a very small level related mainly to defence inflation over the coming years."
The current situation comes shortly after the Command Paper made heavy commitments to high profile programmes including the Future Combat Air System (FCAS). In terms of how the financial picture will impact upon the wider UK defence industry, Mr Wheeldon offers a mixed picture.
"In respect of industry I do not believe that it will make any difference as most had perceived the Truss dream of raising defence to be unlikely and unaffordable however necessary this really is. I do not perceive of their being risk for UK companies although we will undoubtedly see more pushing back and contract delays. The big worry may be in relation to further ordering of F-35's beyond what has already been sanctioned and agreed but I do not at this stage envisage any impact on FCAS/Tempest."
He added that this attitude to defence spending could send a negative message to the US through giving the impression that the UK is not a reliable partner. One thing that remains certain is that there will be fierce debate in the coming months and years over how the UK's defence resources are deployed, whatever their level of financing.
The Command Paper placed a heavy emphasis on cyber and emerging technologies at the expense of traditional capabilities. To this end, it cancelled the troubled Warrior (Infantry Fighting Vehicle) Capability Sustainment Programme and announced a reduction in regular army numbers from 76,000 to 72,500 by 2025. However, Mr Elwood has called for this to be revised.
"I have called for the government to reverse the cut of the Army's headcount by 10,000 troops. We need to learn the lessons of the War in Ukraine and invest in anti-drone capability SIGINT and long-range fires."
Signs are that some of these latter recommendations could be adopted, as Ben Wallace used an interview to suggest that less visible capabilities such as artillery could be prioritised, although a significant reversal of manpower reductions through reviving historic regiments is less likely. Another commitment to address contemporary threats is the plan to procure two ships (one directly from the commercial sector and another custom built in the UK) to monitor undersea infrastructure.
Commitments such as these however come against a backdrop of continuing difficulties in defence procurement, the most high profile example being the British Army's troubled Ajax armoured vehicle. Issues such as this in the current climate suggest scope for changes to UK defence procurement, with the Chief of Defence Staff, Admiral Sir Tony Radakin, hinting at an alternative strategy in his Mansion House Speech.
"We may need to temper our tendency for bespoke procurements and constant commercial competition when we could simply go shopping instead. Why not choose what is available on the market today especially if it means we can get the capability sooner?"
Shortly before submitting this article, it had been announced that Chancellor of the Exchequer Jeremy Hunt had pushed his fiscal statement to address the nation's finances back to 17th November instead of 31st October. Such is the dynamic nature of UK and world politics in such uncertain times, it is unlikely this event will provide answers to the UK's long term defence needs.

Jack Richardson is a UK based journalist specialising in Defence and Security
Intro Text
Rishi Sunak has not committing to the 3% target and, according to reports from inside a key meeting of MPs, will spend, "whatever it takes to keep the country safe." As a result, the 3% target will not happen, according to independent defence analyst Howard Wheeldon